EAs Are Key Players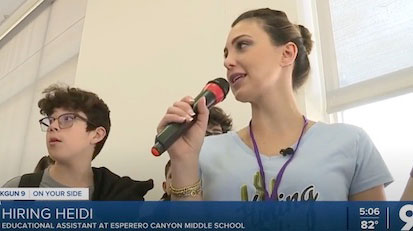 Recently KGUN anchor Heidi Alagha decided to visit Esperero Canyon Middle School to try her hand as an education assistant (EA). She found that EAs play a key role in delivering quality education at our schools. Read the complete story here. Do you have what it takes for this fast-paced and purposeful position? We're hiring! On our website, go to Human Resources > Employment Opportunities.
The Impact of K-12 Music Education

In CFSD, students begin their music education pathway in kindergarten, and many students go on to perform in orchestra, band, and/or choir. "Fine Arts is just one of those critical things that you need in life. It's kind of like a change of scenery and kind of gives you a better perspective on life," says Antonio Padilla, Falcon Steel player and Falcon Marching Band drum major. "And so you should always encourage your kids to join some kind of fine arts program because it will always benefit them in some way, whether it's leading them to music or teaching them real-life skills."
A New Milestone In Her Mission to Help Others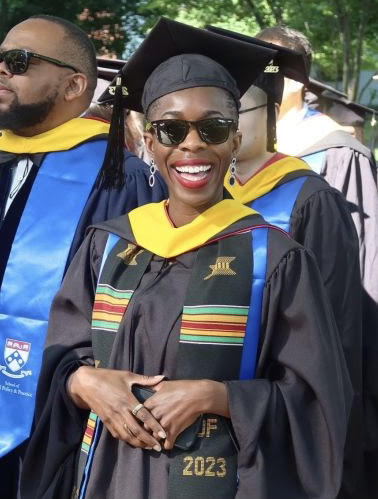 In June, Foothills grad Adanta Ahanonu '07 earned her Master of Science in Nonprofit Leadership from the School of Social Policy & Practice at the University of Pennsylvania. "Working full-time while in school was challenging," says Adanta, "but I was hungry to apply my practical learnings in real-time to become a more well-rounded nonprofit leader. I'm relieved to have the privilege of hitting the snooze button on weekends again!" Adanta is the Chief Program Officer for COOP, which is working to help first-gen college grads overcome underemployment through digital skills and peer connections.
CFHS sophomore Nina Raju received a Melikian Center Award, which provides scholarships for distinguished applicants to study any language at ASU's Critical Language Center.
For their performance in Urinetown, The musical, Vivianna Colson, Lance Jacobson, and Kiera Kuehnle were selected as semi-finalists to compete at the Monte Awards.
At the 2023 Arizona High School Open Track & Field Championships on May 13, CFHS senior Brandon Martz finished first in the boys 3200 with a time of 9:16.84, making him the state champion.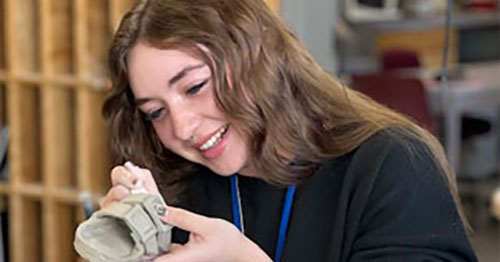 Open enrollment is a state law that allows students to attend schools outside of their resident school if the receiving school has the capacity to accept them. CFSD residents who wish to attend a school other than their home area school must apply under the open enrollment program as well as non-resident families.
Open House/Tour Schedule
Learn More About CFSD Open Enrollment
Special Distinctions